Everything is Cyber-Broken, The Online Edition!
18 March 2020
We're live! Video embedded below:
Under normal circumstances, we'd be sitting on a stage, beers in hands and doing our (I think we can use this term now) "world famous" Cyber-broken talk.
It's like Top gear for nerds. @troyhunt #NDCLondon pic.twitter.com/wxzhM6uOCG

— HarryMiller (@HarryMillerr) January 31, 2019
Scott and I have been doing these for a couple of years now, initially as a bit of a space-filler at NDC Security on the Gold Coast. We did it again at NDC Oslo a few months later, turned it into the party talk in London earlier last year (tweet above) and have continued to do it at every NDC event we've done since. Normally, it'd look something like this:
This is what a Cyber-broken session with @Scott_Helme looks like at #ndcoslo. Such a fun talk! pic.twitter.com/ypKONdzVmP

— Troy Hunt (@troyhunt) July 1, 2019
It's fun. It's cheeky. It's also always been constrained to just the attendees in the room - definitely no video - until now 😊
Desperate times, desperate measures etc. We love doing this talk and we have no idea when the next opportunity to do it together in person will be so we said "fuck it, let's just do it online instead". And yes, it's that kind of talk, the kind that's fun, light-hearted and pretty direct. It's basically the discussions Scott and I normally have, just in front of a live audience. And with beer which is fine for me because we're going to do this at 7PM on my end which is... 9am in London. Then again, these days who's even putting on pants when quarantine has us stuck at home?! Morning beer for Scott is just fine 🍺
The date of the talk is Monday March 23. That's 19:00 Brisbane, 09:00 London and 02:00 San Francisco if you're really keen...
But seriously, we're going to take this online, we're going to do it for free and we're just going to broadcast it over YouTube so nobody is registering for anything and you can drop in (and out) as you please. We're going to start it at the advertised time and whilst we haven't worked out all the content yet, I do promise the background of this photo (and shirts) will be covered 😜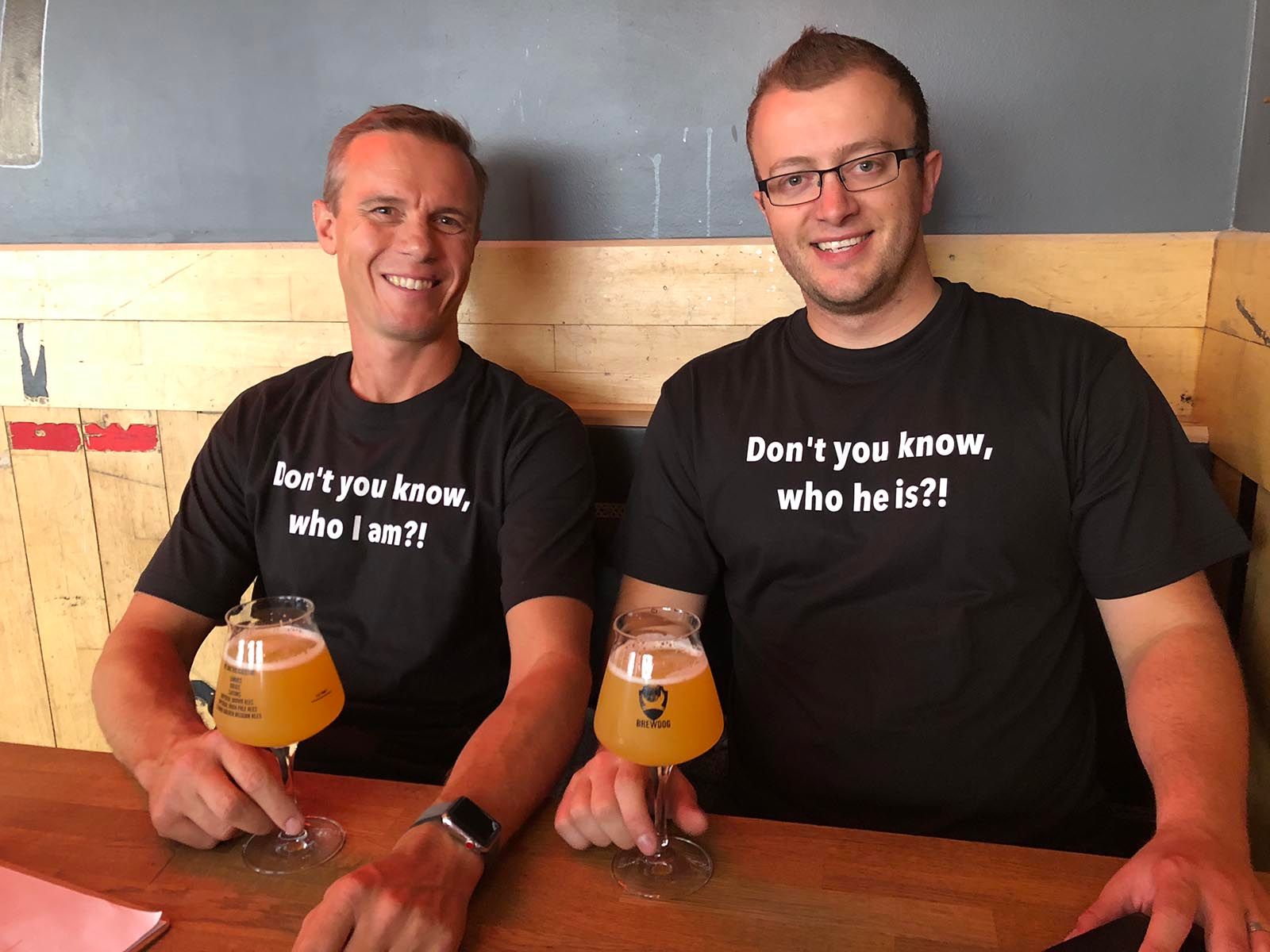 When we start streaming the session, I'll embed the video at the beginning of this blog post so come back here at kick-off. We'll blast it on social media as well and just try to have a bunch of fun with it. We'll definitely be running this interactively too and encouraging people to ask questions via the live stream so please come and make that a bit of fun too (feel free to propose topics in the comments section below this blog post too). There are far worse things you could be doing with a couple of hours of your free time 🤣
Quarantine day 6. pic.twitter.com/er652Oy3Ki

— jamie (@gnuman1979) March 16, 2020