Weekly Update 63 (US Congress Edition)
01 December 2017
Last week, I was sitting next to a croc-infested river in the middle of nowhere (relatively speaking). This week, I'm in front of the United States Capital having just spoken to the very people who create the laws that govern not just the US but let's face it, have a significant impact on the rest of the world. Today was just one of those moments that make you go... whoa.
But it was an awesome day. Everything went smoothly, I said all the major things I wanted to say and everyone seemed happy from the congressmen and congresswomen I spoke to afterwards to the Twitters (and that last lot can be pretty unforgiving!) I was especially pleased with the feedback that suggested my testimony both hit on the important issues and was consumable by the audience I was addressing. It's easy to do an in-depth technical talk to tech folks and it's easy to do a fluff-piece to non-tech folks. I wanted to deliver words of substance that the non-techies could consume, but also that my peers in the industry felt properly represented what's going on. I'm as happy as I could possibly be with the outcome!
My weekly update video below was recorded after I wrapped up all the formal bits and finally got some time to myself. The entire hearing is now available on YouTube so you can catch the whole thing there. I'll leave you with one pic of the event which was really a highlight - this involved going through a lot of security before being taken to "The Speakers Balcony" which sits directly above where the presidential inaugurations happen. It was an epic location topping off an epic day and will be a lasting memory for me.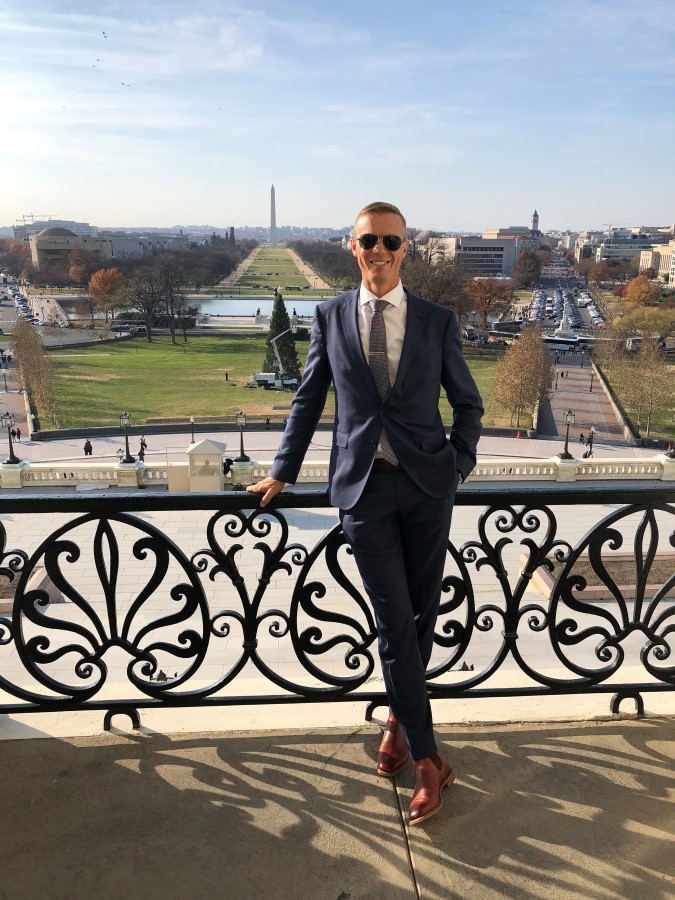 iTunes podcast | Google Play Music podcast | RSS podcast
References
Catch my full written testimony in yesterday's blog post (what I read in congress today was a distilled version of this)
White Hat Academy is sponsoring my blog this week (what a week to be up in the sponsor bar!)