Hacking Gary – a Pluralsight Play by Play
10 December 2015
Every now and then, a Pluralsight course completely defies the odds of what I expected it to do. Now it's not that I don't think this latest one is a good course, rather it's that it's a play-by-play which effectively went like this:
Pluralsight: Hey, how about you hack Gary Eimerman and we record it?
Me: You had me at "hack"!
And that's about it – now it's one of the top-rated courses in the library having been watched by thousands of people in only 5 days! All it entailed was jotting down some notes about stuff that would look good on camera and then sitting down with Gary and recording it. Oh yeah – it's a video recording and not just a screencast like most Pluralsight courses so we're talking about this: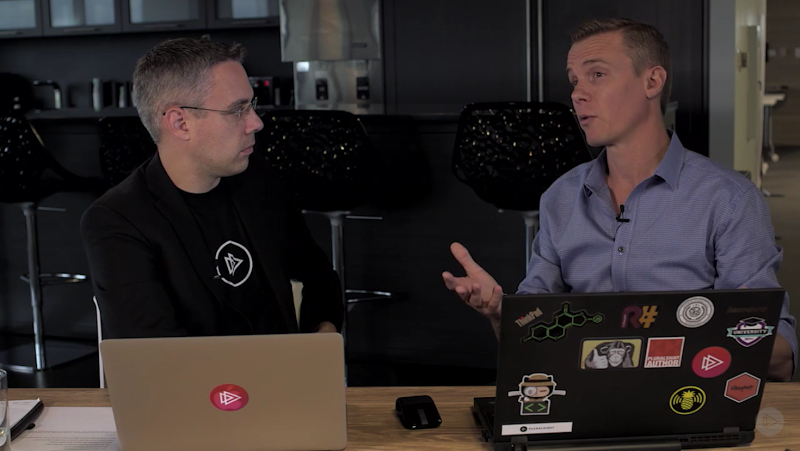 I actually did another play-by-play with Lars Klint earlier in the year which was all about doing a security review on a web app of his and I loved the way it turned out. There's a candour that comes from this type of course that just doesn't come through in a carefully scripted and edited creation like most of my other courses are. I reckon it makes them really easy to watch and probably a great deal more entertaining too.
Anyway, with Gary's help we walk through a bunch of attacks against security weaknesses including cross site scripting (both reflected and persistent) as well as playing with a couple of hardware toys, namely the Rubber Ducky and my all time favourite, the Wifi Pineapple. Videoing this stuff – especially the hardware devices – is the perfect style of presentation for this content and I'm really glad people seem to be enjoying it so much.
Play by Play: Ethical Hacking with Troy Hunt is now live! It only runs for just over an hour and I hope you enjoy watching it as much as I enjoyed creating it with Gary.
Don't have a Pluralsight subscription? You can still get 6 months absolutely for free via the steps I outlined in Get more awesome Pluralsight content than ever for zero dollars!