New Pluralsight Course: Modernizing Your Deployment Strategy with Octopus Deploy
02 November 2016
Here's a little-known fact for folks that have only tuned in more recently: I had a life before doing security things. I know, it seems like a long time ago now, but there was a time where all the other things that go into the software development process were highly topical for me. In fact, some of the most popular content on my blog over the last 7 years has been the You're deploying it wrong series where I walk through the setup of TeamCity to automate deployments from source control. That was way back in 2010, but I've now found myself revisiting the whole deployment world in a new Pluralsight course.
A few months again when I was down in Sydney at the NDC conference, I teamed up with Damian Brady who works for Octopus Deploy to record a "Play by Play" course. Damo is also a good mate which lends itself really well to this style of course because it's the both of us sitting there having a conversation about technology. But don't worry, you're not just looking at us, there's actual walkthroughs of how the product runs as well: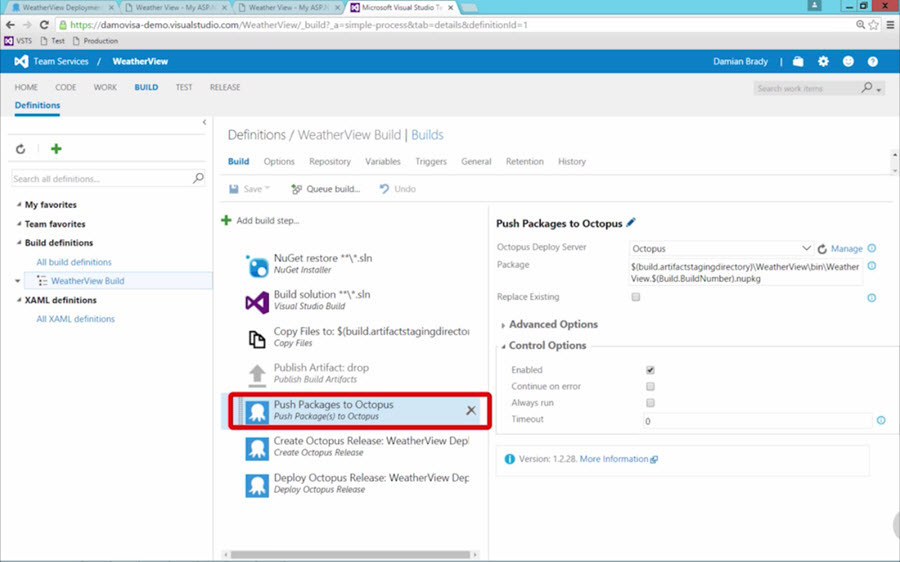 Octopus has become hugely popular in recent years and the Aussie startup is doing great things on the world scale. I genuinely wanted to understand more about how it's put together and that created the perfect opportunity to record a course of this nature.
In this 58-minute course, we talk about some of the incumbent mechanisms for deploying software, the challenges they pose and then how Octopus addresses those. Of course, I had to grill him on the security model too and we cover off other aspects such as how you can grab Octopus Deploy in the Azure marketplace, deploying to non-Windows environments and how auditability is achieved which is a pretty important factor in many organisations.
This is a great course to watch while you're sitting down having lunch or on the daily commute because it's not technically deep but goes far enough to help you understand what Octopus Deploy is all about. Play by Play: Modernizing Your Deployment Strategy with Octopus Deploy is now live!