Report URI Just Won the Best Emerging Technology Award!
09 June 2018
I don't normally do back-to-back blog posts, but this was no normal week! I just posted about how I won the European Security Blogger Award Grand Prix Prize for the Best Overall Security Blog and per the title of this post, a couple of hours later Scott Helme and I backed it up with this at the SC Awards:
To us! ? #SCAwards2018 pic.twitter.com/Gv7hhzT9T2

— Report URI (@reporturi) June 5, 2018
We were blown away - honestly stunned - and I think the look on Scott's face as he returned to the table with the award says it all: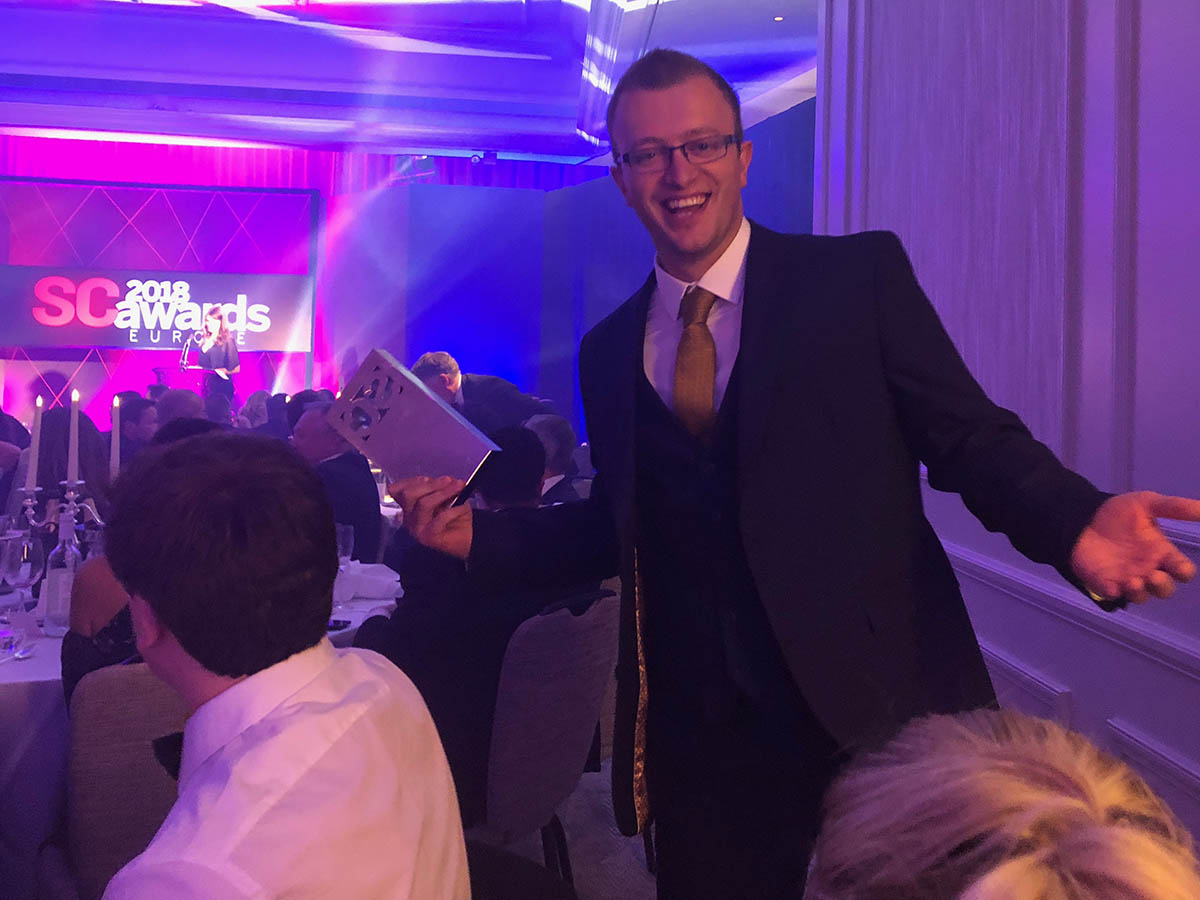 Frankly, the main reason we were shocked is that we were up against very stiff competition; incumbent players with money and people many, many times over what we have: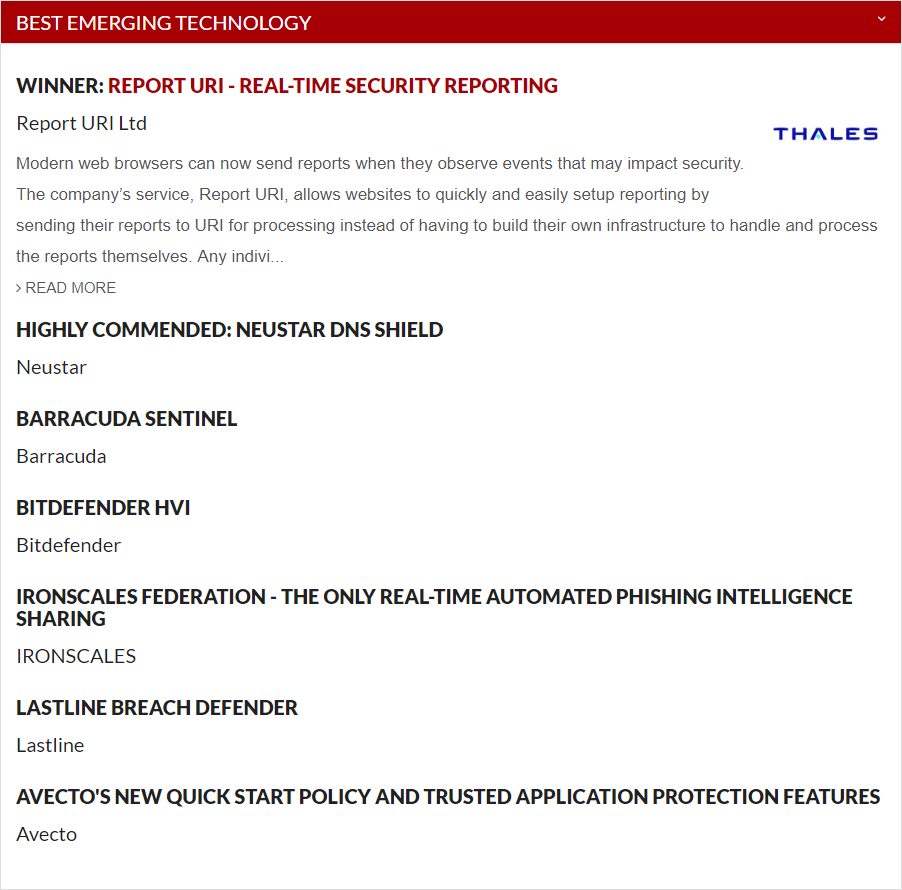 Scott founded Report URI several years ago as a hobby project and made it freely available to everyone. Back in November, I joined him at the company and since then we've pushed out a heap of really neat features. Today, we're supporting hundreds of millions of reports every single day - many billions a month - and increasingly seeing some pretty big names send their CSP, HPKP, XSS, Expect-CT and Expect-Staple reports to us. Despite the growth, we're still only seeing 2.5% of the world's top million websites using a content security policy and just this year, have witnessed attacks such as the Browsealoud situation and the ongoing scourge of cryptominers being inserted into vulnerable sites. We can fix so much of this with freely available technologies such as CSP and Report URI provides the detection capability to see precisely when it's firing.
On a more forward-looking note, the big challenge for us now is marketing the service. Scott and I have been discussing this at length over the last few months after having completed most of the key features we felt were essential (read through the Report URI tag on his blog for more on that). We're both deeply technical people and as tends to happen with start-ups like this, we get focused on building and optimising things and don't spend enough time on selling them. The steady growth we've had has largely been due to trading on our profiles; it's folks reading blog posts like this, following us online and attending our talks that have driven growth. Our hope is that winning this award really gives the service a boost as it's great endorsement of the product. Of course, we'd love your help in making this successful so do give Report URI a go.
For the immediate future though, I think we're going to enjoy this award just a little bit more ?
@Scott_Helme showing off his much deserved @SCmagazineUK award! pic.twitter.com/EEEtnMHrvO

— ?‍☠️ ÐΞΛТHS PłЯΛТΞ (@DeathsPirate) June 6, 2018
Also worth reading - Scott's post on the award.