</pfizer><pluralsight>
14 May 2015
So the dust has finally settled. A month ago I wrote about </pfizer> which marked my departure from the corporate world after spending the last 14 years building and managing their software things across a good whack of the world. With that chapter now formally closed, it's time to talk about the next phase. It's time to talk about Pluralsight.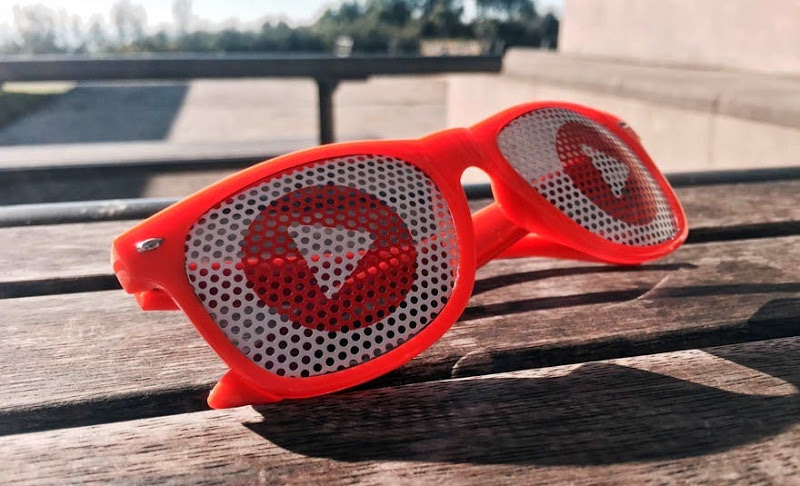 The path to Pluralsight
It was 2012 when I made the decision to become a Pluralsight Author. I'd been writing and speaking a lot about security in general and the OWASP Top 10 specifically in which I'd invested massive amounts of time writing the series on this blog. It took me 19 months to write 10 posts totalling 50k words and as with all blog material, it was free and payment was solely by way of good vibes from the community. But clearly the material was valuable and Pluralsight provided an avenue through which I could not only reach a whole new audience, but actually reap a monetary reward for the effort.
So I turned the OWASP series into a course and from there I just kept on building more. I was fortunate to produce two very popular courses early on, the OWASP Top 10 one I mentioned earlier then Hack Yourself First: How to go on the Cyber-Offense. These have since both been ingrained into the curriculum of various organisations and become a part of the syllabus for a large number of developers. To this day years on, they're consistently my highest rating courses. But many more followed, 11 in total with another large one completed and going live next week, another recorded in its entirety just today and a slew of additional ones scheduled for the coming months.
As the courses went live and the royalties started flowing, the penny dropped on just how popular this material was and consequently, how high the payments were stacking up. I remember reading about Online Education's Millionaire Teacher early on which not only talks about how well Scott Allen had done from Pluralsight (and deservedly so, I might add), but how well others who were successful could really do. The thing about a royalty model like Pluralsight's is that rather than doing work and being paid for it then that's it, I create content and get paid for it over and over again. To that effect, authors get paid even when they don't create content, it's just a matter of the courses remaining relevant and the content popular. More courses only compounds earnings and in fact I see more dollars for those first two courses now than I did when I first wrote them.
One of the most significant things about Pluralsight that stands out to me as an author is that it's meritocracy personified. Authors are paid based on how much their content is viewed and how much revenue the organisation is bringing in (there's a very direct, transparent link). If my content is popular, I'll do well and there's absolutely no limit to how well I do. My reward is directly tied to the value I provide to those who consume my content so I can draw a very clear correlation between effort and reward. This is in stark contrast to traditional employment constructs where you're indexed against "industry" and then pigeon-holed into a bracket with ranges and acceptable incomes and benefits. Now to be fair, many people are very happy with that way of working and the security it brings with it, in fact I dare say most are but for me, it was hard to live with.
By about September last year, it was clear that Pluralsight was the direction I needed to head in full time not just because it was already far more rewarding than my day job in a monetary sense, but because it allowed me to do what I truly loved and to do it with a group of people that without exception, make every single interaction I have with them inspiring. Read about what I had to say a couple of months ago On being a Pluralsight author to better understand what I mean. More on that soon, I want to touch briefly on how I managed to get to this point first.
This has been a massive amount of work
I don't want to trivialise the effort that was required to reach this stage whilst also performing a demanding "day job". I'm talking about years of all-nighters, weekends and taking the laptop on family holidays just to get that next course written so I can get home and record. I'd try and work around travel commitments so that while everyone else was watching movies or sleeping on the plane, I was editing. I'd take my personal laptop and my Surface Pro just so I could max out the batteries on both while flying, editing different clips at different stages of the journey then syncing it all up on wifi when I hit an airport. It's been years of maxing out every moment of available time to make this happen and there's no way to sugar-coat it; this has been a massive amount of work.
After I wrote about leaving Pfizer last month, I had some awesome responses and I really appreciate how many people reacted positively in terms of recognising how much work has gone into the things I've done in recent years:
Can't believe @troyhunt had another job as well! #inspiration https://t.co/918HOFSGLA

— Conrad Jackson (@conradj) April 15, 2015
I'm writing something up now on how I maximise my time and get courses written (as well as hundreds of blog posts and dozens of speaking engagements in the same period), suffice to say there was a huge amount of work behind making my job redundant myself before Pfizer kindly made it redundant for me!
Culture and future
The environment you find yourself in day in and day out has an enormous impact on your overall happiness and wellbeing. Now frankly, "culture" can be a bit of a vague term but for me it all comes down to how the place makes me feel. Does it make me feel inspired or dejected? Do the people I interact with "get it" or is their mind a decade behind? Are they at the top of their game or are they merely warm bodies in seats? Without exception, every single interaction I've had with every individual at Pluralsight over the last few years whether that be on phone or video, email discussions, face to face at tech events, spending time with them in Utah and even socially as I count a growing number of them as friends, has been overwhelmingly positive. I go away feeling energised, excited and just downright happy to be working with such a great bunch of people.
So what happens now? I simply have more time to author new content, more time to create and more time to learn new things that would make for more great courses and more time to get out there amongst people with a genuine appetite to learn. Much of the success of a Pluralsight author's content is related to their profile and their engagement with the community so more than ever, I need to be out there and involved and I've got a heap of stuff on the agenda for the remainder of this year, particularly over the next six weeks. Training in Amsterdam on Wednesday, opening keynote for AppSecEU there on Thursday, speaking at DevSum in Stockholm the next Tuesday, training there again on Wednesday, training in Helsinki on Friday, two OWASP user group talks that night, Microsoft //Build Tour back in Sydney on Monday, chairing AusCERT sessions on the Gold Coast the rest of the week, one week home to record another course (along with another speaking engagement in Sydney) then workshops at NDC in Oslo Monday and Tuesday, talk on Wednesday, user group that night, another talk and a panel on Friday then wrap it all up with two more training days back in Amsterdam the next week. It's all part of getting more involved, getting more visible and all going well, adding more value to the technology community that has enabled me to do what I'm now doing.
But it will also mean more blogging, more webinars and more of other things that go out to everyone regardless of who they're paying subscription fees to. I also now have the time to complement authoring with more workshops both at conferences and on commission (email me!), both of which are already proving enormously popular. There's also Have I been pwned? which continues to attract interest in all sorts of ways I never expected it to and actually has some very awesome features presently in private beta that I'll be writing about soon.
I won't be working for Pluralsight in the traditional sense of drawing a salary, but rather continuing to work with them on a heap of new things. Barely a day goes by where I don't videoconference with different people there or discuss new courses and other ways of getting more content out there. What excites me most is that the results to date have all been achieved under very difficult conditions juggling my previous job. Now that I actually have some serious time to commit, I'm enormously excited about the future!
I'll leave you with a quick snapshot of what is a bit reflection on how I've arrived at this present position:
Almost maxed out the old #StillUnemployed hashtag with an awesome pic, better do it in style! pic.twitter.com/1uhBKQdgCm

— Troy Hunt (@troyhunt) May 13, 2015
This was this morning and it will be the last in a series of the somewhat tongue-in-cheek #StillUnemployed tweets I've sent over the last month. What this tweet and many others like it over the years haven't shown is that on the other side of the phone, I've always been working non-stop on creating new stuff and getting it out there. While I sat there snapping this pic I was in an early meeting with a cast of Pluralsight folks all working to make an upcoming series of courses as successful as they can possibly be. This has always been the way – getting to do some awesome stuff but always, always going non-stop in the background to actually make the opportunities to be able to do it. I'm just choosing to do it with a view from now on :)