My 2017 European summer tour: talks, workshops and more!
21 February 2017
These days, I find myself spending more and more time in Europe. Four trips last year and one already this year versus only a single trip to the US each year (which I'm still on). There just tends to be more demand for events and workshops and if I'm honest, I particularly like the place. I've got a lot of history there having lived in the UK and Netherlands before and I love spending time back there sitting the sun at historic locations with a decent coffee or sampling the local breweries. Fun times.
What's been less fun is European winters and spending long times away without my family. In order to rectify things, I've decided to come back for a long trip in the European summer this year (not to escape my Gold Coast winter - the weather is pretty similar to the European summer!) and this time, bring the family along for part of it too. I thought I'd do a quick post outlining what I'm doing, where I'll be and how to get me over to your place for private workshops.
NDC Oslo
My absolute favourite event of the year! This will be the fourth year I've gone to Oslo for this event and the first one I did in 2013 really kicked off my international speaking career so it's a special one to me. Kylie will also be there again having done exceptionally well there last year and just to make it a real family affair, I'll have my 7-year-old son demonstrating just how easy it is to pwn websites (yes - he'll have his hoodie).
NDC Oslo runs from June 12 to 16 with the first couple of days being workshops and the next few conference talks. You can register now and they've got early bird tickets until the 17th of March. I'll be talking at the conference portion of the event and doing my usual workshop there on the 12th and 13th. Speaking of workshops...
Workshops
I've been doing a heap of these over the last couple of years and they've been going fantastically. I genuinely enjoy running them and by all accounts, people get a kick of coming to them. Not just for the security side of things, but because they're a fun and impactful couple of days.
Most of the public events I do now sell out in advance. I ran one for the .NET User Group in Copenhagen in October and it was massively oversubscribed, enough to run another one last month. With their permission, I'm sharing the feedback from that event here: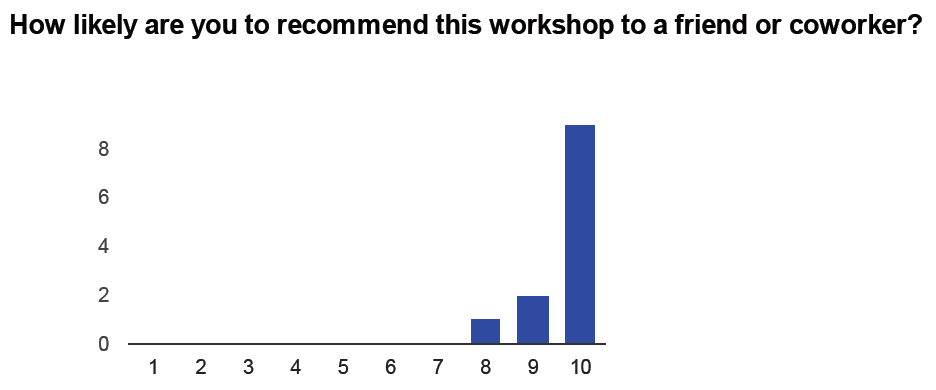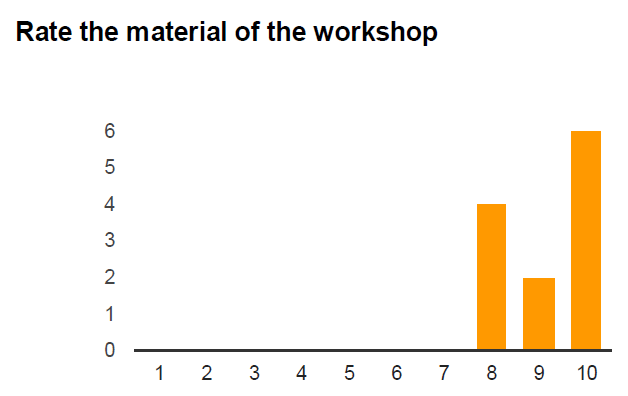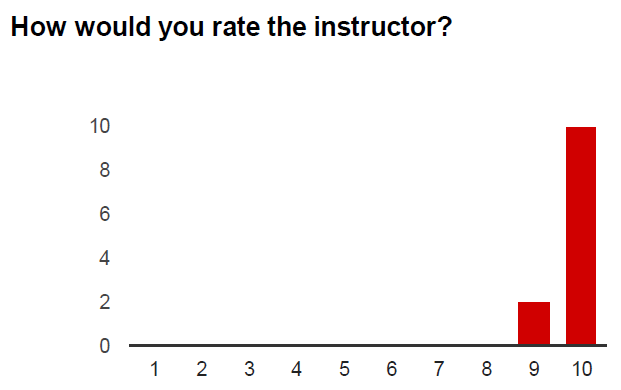 I'm enormously happy with that feedback not just because of the quantitative ratings above, but because I got some really great comments as well (not shared here for privacy reasons). There were some neat ideas on how to improve things in the future and even though I've done this dozens of times now, it gets better each and every time I run the event.
I'll be running the public event at NDC in Oslo on June 12 and 13 and I'll be running another public one in Belgium with ZIONSECURITY a couple of weeks before. I ran one with them in Leuven only a month ago and it was another packed event that went really well so I'm coming back for more in the summer. I can now confirm the dates for the event are Thursday June 1 and Friday 2 and you can register online now.
I've got a bunch of other private events I'll also be doing before NDC which will see me in Porto down in Portugal, Rotterdam in the Netherlands and Trondheim up north in Norway. I'm also planning some time in the UK after all this around the end of June and start of July with events there yet to be confirmed.
I still have a small amount of time available for private events. This is normally the event described in the "Workshops" link at the top of your browser and all the details are described there. Reach out if you'd like to get me over to wherever you are in Europe, I'm close to capacity but hey, it's summer and a nice time to be in that part of the world :)