Troy's UK (and a bit of Norway) tour dates
23 October 2015
So a few months ago I wrote about having a little visit to London in Jan and offered to do a workshop or two while I'm there. Anyway, one thing lead to another and now I'm away for four weeks. In Jan. When it's cold there. And hot here.
But seriously, it's wonderful there's been so much interest in my "Hack Yourself First" workshops. I'm spending time with some really interesting organisations who are getting their developers trained up to help them avoid being the next Ashley Madison / Sony / Patreon / TalkTalk / Target / Home Depot and, well, you get the idea.
I promised to publish my travel arrangements and try to do some user group talks or even just meets and greets where possible. I have literally committed every single weekday over the 4 weeks I'm away (it's a long way to go so I had to maximise the time) so that just leaves some evenings and the weekends which I'm happy to catch up with people on. Here's where I'll be, do get in touch if you're handy to those locations:
London: Jan 11 to 19
Oslo: Jan 20 to 22
Edinburgh: Jan 25 to 26
Bristol: Jan 27 to 28
Bedford: Jan 29 to Feb 1
Peterborough: Feb 2 to 3
I'm giving first preference of my free to time to the good folks getting me to those various locations but outside of that, hopefully I'll have time for some community engagements.
Incidentally, a quick reminder that it's the team from NDC getting me over there in the first place: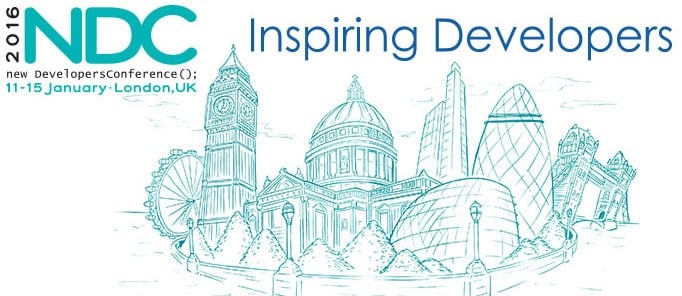 These days I'm unconditionally saying "yes" to whatever it is they're doing because their events always rock! You can come along to the public workshop I'm doing with them as part of the conference on Jan 11 and 12, see talks by myself and many others on Jan 13 to 15 or catch up with me in Oslo on Jan 20 and 21 for their public 2 day "Hack Yourself First" workshop and / or their Security Day 2016 event the day after which is going to be a heap of fun.
I hope I can catch up with a bunch of people over there during my trip either at the events I've outlined or outside of those. It literally is the other side of the world and I always try to maximise the travel as you can gather from the schedule. If there's enough interest then I'll try and get back over again at some time, certainly it seems that security content is generating enormous demand at the moment.